Metal zippers
Metal Classic
Data sheet
Technical characteristics of the Metal Classic zipper
The classic metal zipper is perfect for garments, jackets, jeans and also footwear. We offer metals such as: brass, aluminium, copper, stainless steel, nickel and manganese. In addition, a wide range of finishes, styles and sliders are also available.
Technology:
Classic technology
(traditional tooth in continous chain).
Available sizes:
3 (4,3mm) | 5 (6mm) | 8 (8mm)
Use for:
jeans | shoes | accessories | garments | bags

AVAILABLE SIZES
Different measures for different functionalities
Image
Size 1 mm
Image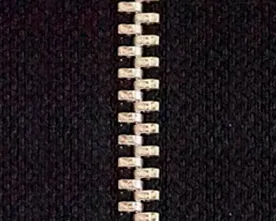 Size 2 mm
Image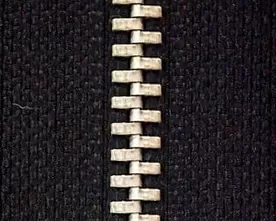 Size: 3mm
Image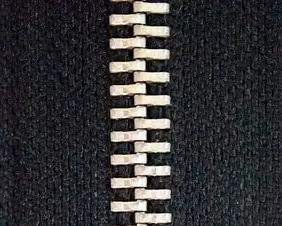 Size: 5mm
Image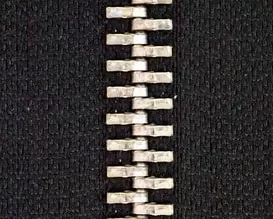 Size: 8mm
Image
Size 10 mm
Image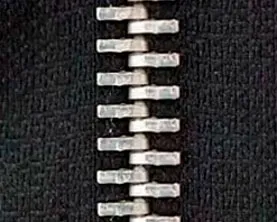 Size 12 mm
Image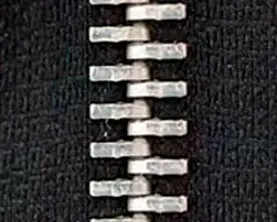 Size 14 mm
Chain Finishes
Finishes designed for the Metal Classic zipper
Image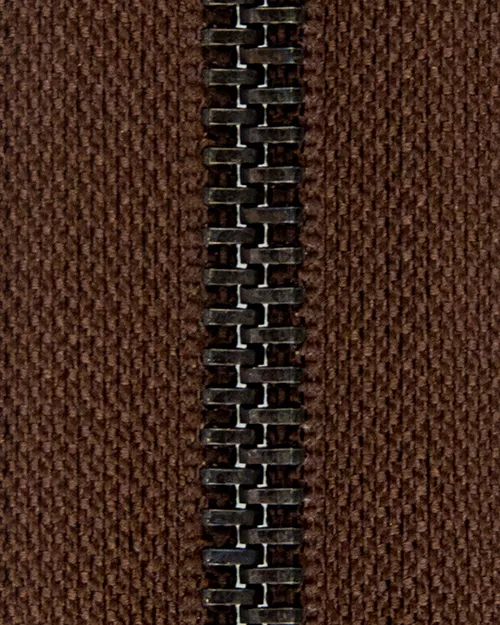 Black Brass
Image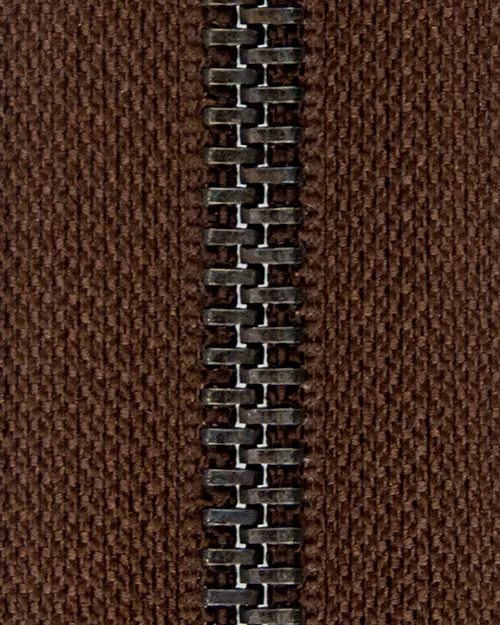 Old brass
Image
Silver
Image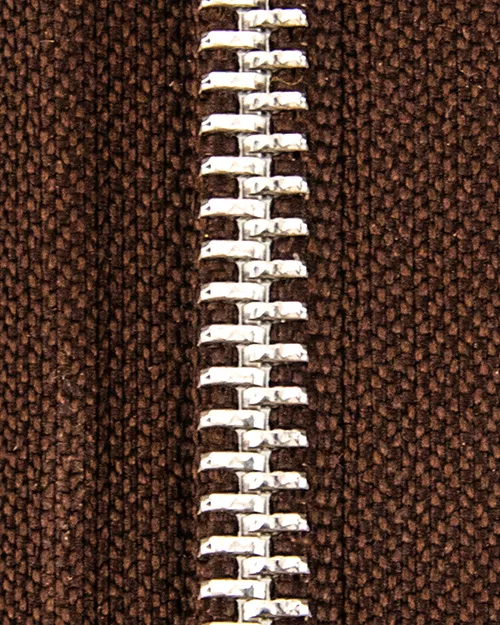 Stainless steel
Image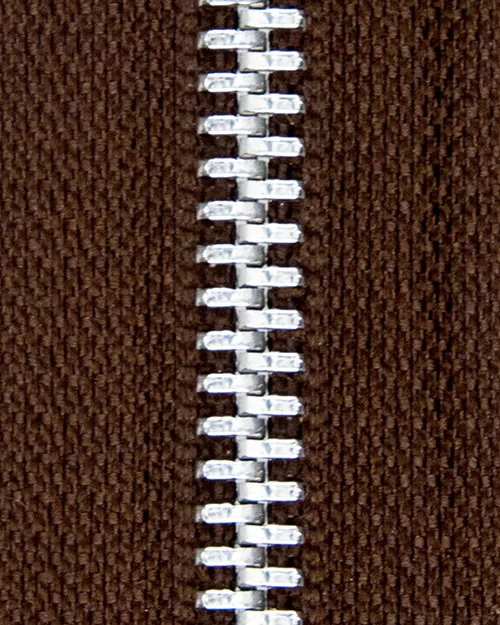 Aluminium
Image
Copper
Image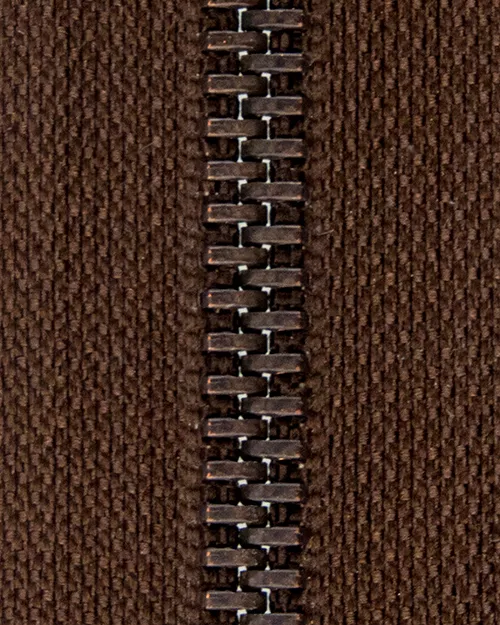 Old Copper
Image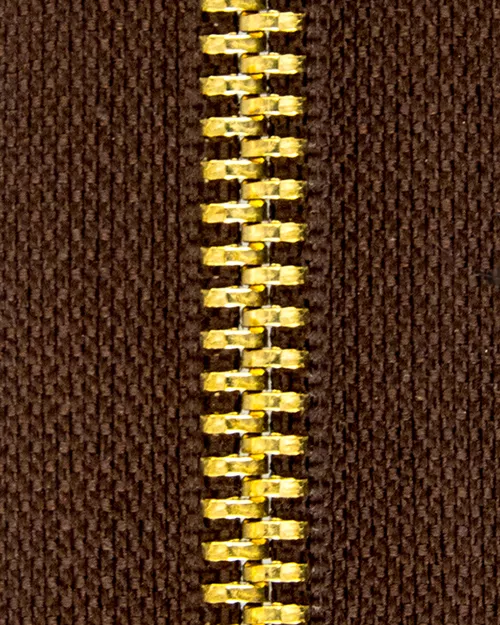 Gold Brass
Image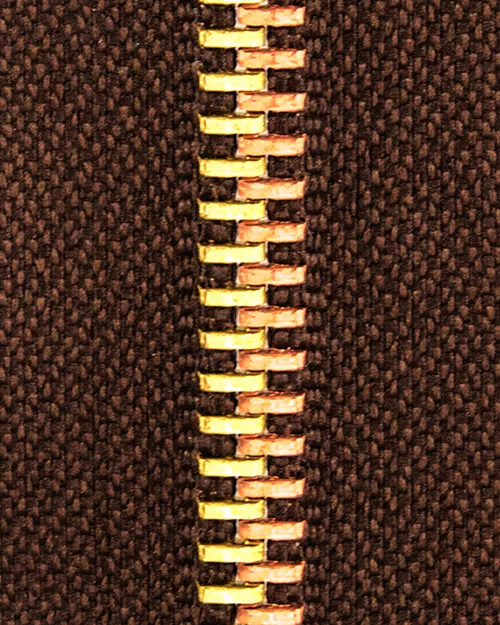 Bi Metal
Image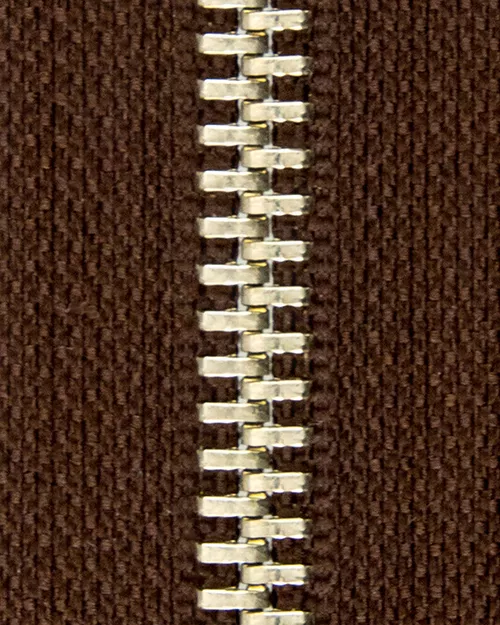 German Silver
Image

Polyester
Image

Satin
Image

Cotton
Image

Luxe Silver
Image

Luxe Gold
Image

Blue Indigo
Image

Grosgrain
Image

Nomex
Image

Cottonero
Image

Fluor
Item Variation for Metal Zippers
| FORMS | #3 | #5 | #8 |
| --- | --- | --- | --- |
| Closed end | Si | Si | Si |
| Open end | Si | Si | Si |
| 2 ways open end |   | Si | Si |
| Trio |   | Si | Si |
| Mono |   | Si | Si |
| X |   | Si | Si |
| Bag |   | Si | Si |
| 4 stops | Si | Si | Si |
| Continuous chain | Si | Si | Si |
| Quick release system |   |   | Si |
Limitation of liability
Product limitations
Metal clasps used on leather goods may present a change in the metallic finish, due to chemical agents applied to the leather that are not properly washed or neutralized.
Chemicals used in the dyeing and bleaching of garments can cause a change in the color of the metal elements of the closure or cause a stain migration problem.
Metal zippers that are subjected to severe denim washes (enzyme and stone washing) can be affected by chemical and physical abrasion.
Before going into production, it is recommended that you run production tests and trials on all closure uses/applications to verify that the product meets the requirements of the end customer and also the demands of internal processing conditions. Ruby Zipper Industry supports customers with advice on individual applications when requested. If you have any questions or concerns, please do not hesitate to contact us.
Products with high compatibility, tested and suitable